Bristol Court Care
Owner/Operator:
Misty Hardin
Address:
630 Bristol Court, Villa Ridge, MO 63089
Phone:
(636)744-2347
Objective:
Seeking to set a good foundation for little ones.
Professional Experience:
August 2000-December 2009 Owner/Operator Always There Child Care
Certifications:
CPR, First Aide, and Certified Med Tech
References:
Mrs. Louvon Rowden
(636)629-0202
Miss Jamie Crowe
(636)399-7640
Pastor Timothy Reeves
(314)267-4118
Directions:
FROM WASHINGTON:
Take HWY 100 out of Washington heading towards the interstate. Turn RIGHT at Cromwell Drive, about 10 miles outside of Washington. Take the first LEFT. Take the second RIGHT. The house is the second on the LEFT.
FROM I-44:
Take the Washington exit onto HWY 100. Go through the stoplight. Take the first LEFT onto Cromwell Drive. Take the first LEFT, the second RIGHT, and the house is the second on the LEFT.
Our home is a white 2 story, 5 bedroom home with green shutters. It has a brown staircase on the front of the house.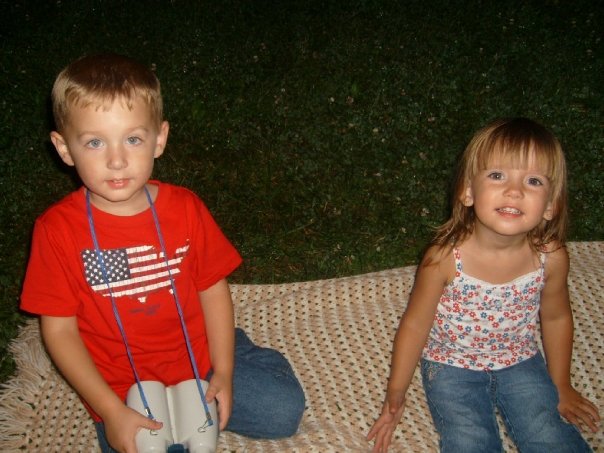 Rules
The price of child care is $50 per week, in advance, payable on the Friday before or Monday morning.
My hours are compleatly open. I work for you, your schedule.
I prefer to set a schedule and stick to it.
The law provides for me to keep your child for a total of 10 hours a day, only.
I will give you 5 days a week.
Should you need me on a Saturday or Sunday, your child will be riding along in my car for anything I need to do.
Saturdays my family has Tae Kwon Do in Chesterfield. We leave at noon and return at 6 pm.
Sundays my family attends church from 9:30 am until 12:30 pm.
Should you need an extra day, the additional fee is $20.
I will not keep a child who regularly bites.
Pre-paid child care is non-refundable in most circumstances.
Should you chose to remove your child from my care, I recommend finishing the week you have paid for.
Should I decide your child is unruly, bites, or has any problems we cannot get past I will allow them to finish the week you have paid for.
I do not, cannot, and will not spank your child.
Time-out is the method of punishment, however I use a reward system as opposed to a punishment system.
Your child will recieve meals at 8 am, 11:30 am, snack at 3 pm, and dinner at 6 pm, for whatever amount of the time they are there.
Please discuss any issues you may have with me.
You must send any tangeable items your child needs: ie diaper wipes, diapers, baby food, formula.
I take children ages 2 months to kindergarten and have lots of experience with those ages.
Children should refer to me as
Email: bristolcc@ymail.com